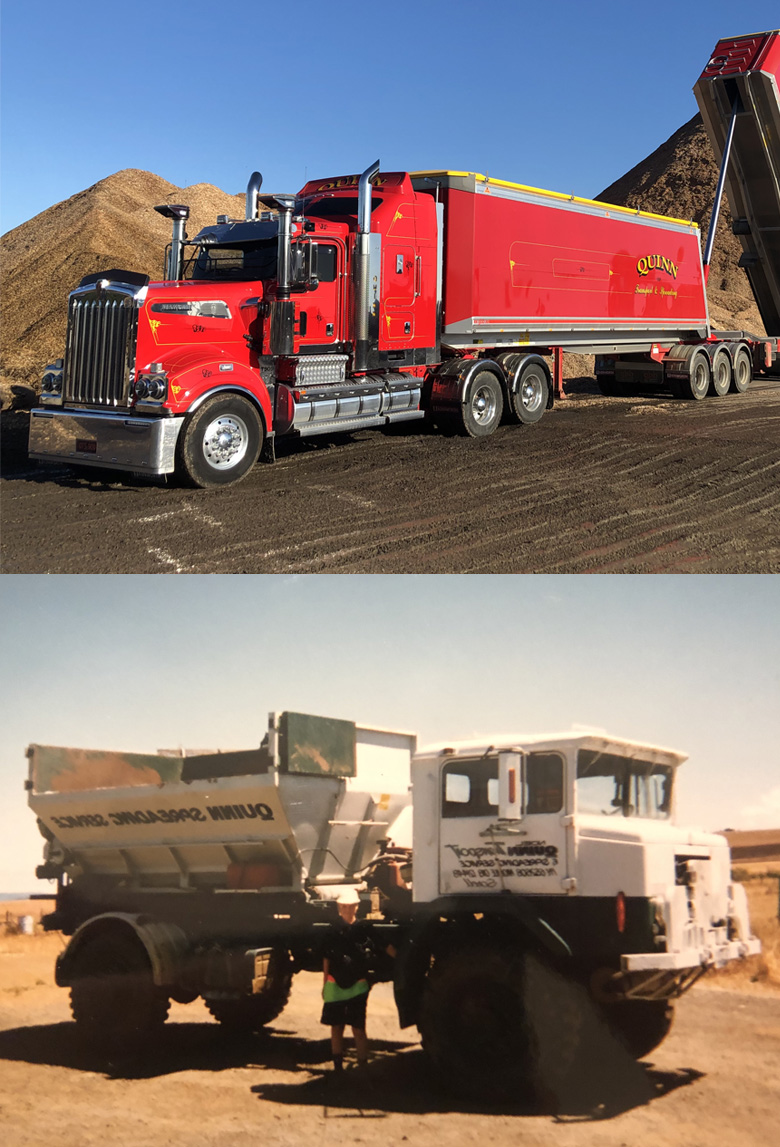 Transporting bulk products to all parts of Tasmania in any direction at the best possible price.
At Quinn Transport and Spreading Services, we operate a large transport fleet of modern, well maintained, reliable trucks with a team of trained professional drivers.
Loading in any direction in all areas of Tasmania along with the capabilities of loading in or out of Tasmania Australia wide.
Our trucks run on board digital scales along with Mass Management Accreditation which assists in making sure we deliver cost affective transport by delivering a maximum legal payload from any location.
Just some of the products we can supply: Ag lime, Gypsum, Dolomite, Chicken manure, Sawdust, Grain, Woodchips, Aggregates, Fat Sand, Dune Sand, Fertilizers, Compost, Mulch, Loam, Decorative Rocks, all Landscape Products and much more.
We offer a vast range of truck sizes and combinations to suit your transport needs from 6.5t to 45t payloads in volume sizes 12mtr to 120mtr loads, no job is to big or small whether it's a one off job or a long term contract we can help.