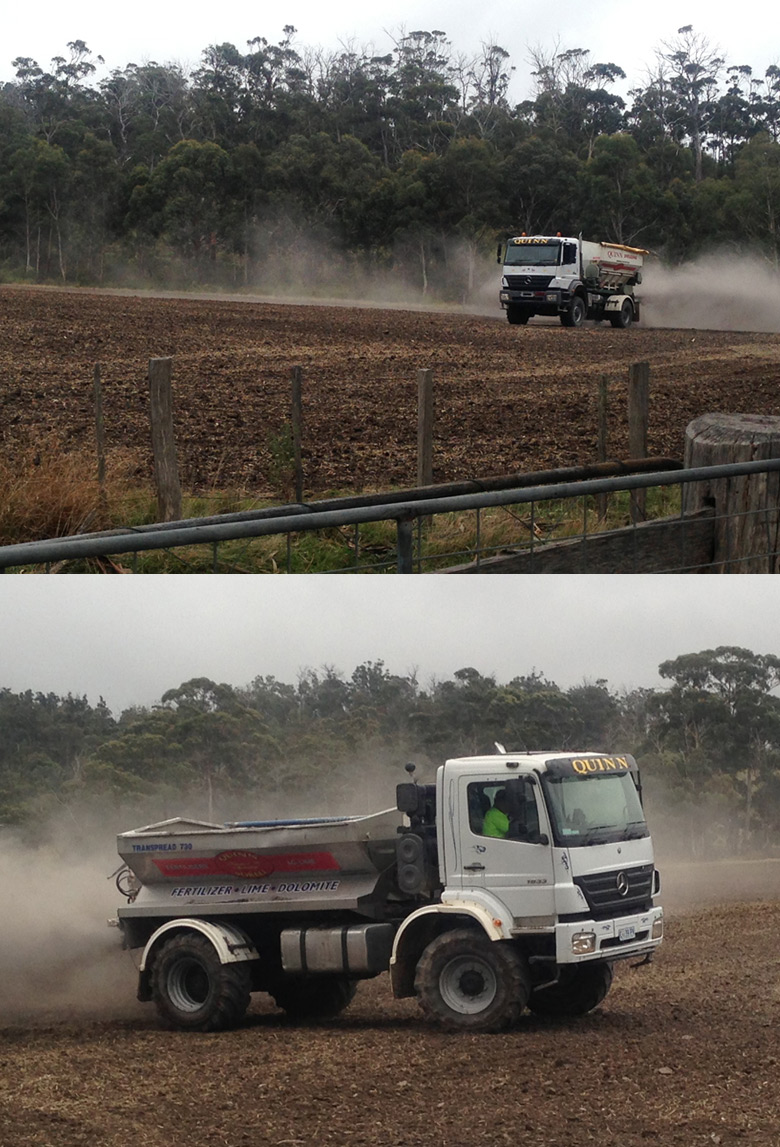 We are a proud member of AFSA, the Australian Fertiliser Services Association.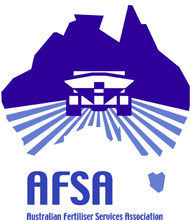 Quinn Transport & Spreading have been offering spreading services to south Tasmania since the late 80's. And since that day Noel and his team of spreader operators have been growing respect from all areas of farming. We now operate 5 spreaders at both our Sorell and Longford Depots.
Our purpose built 6WD &4WD spreader trucks coupled with our bulk transport fleet can offer a full farm fertilizer/nutrient and material service cutting out the need to deal with more than one contractor.
Spreader trucks are all fitted with "high flotation" tractor tyres and air inflation, able to carry up to 7t on-road and with the use of a self-un-loading trailers(unloads directly into the spreader) increasing payload up to 18t per trip. Also articulated loaders for loading bulk products from dump sites or bunkers.
Products that we can supply and spread:
Ag lime, Gypsum, Dolomite, Chicken and cow manure, sand, compost, Fertilizers, mulch, loam, and much more.
We take great pride in the work we undertake, every job no matter its size is treated in a professional manner we strive to complete the work with minimal impact to the environment including soil compaction, run off of nutrient, right product for the right paddock and cleaning up stock piles once finished.
TracMap has become an integral part of our spreading, giving customers access toan online database for ordering and receiving proof of placement of all jobs completed for years to come, this coupled with Variable Rate technology takes any guess work out.
Our drivers are highly skilled and trained and willing to work around your needs to complete the job no matter the situation.
Quinn Transport & Spreading not only caters for the largest Sheep, cattle, Dairy and cropping operations right down to the smallest hobby farms, but also can attend to Sporting ovals, Schools, Land Regeneration Areas, Golf Courses, Race Tracks, Pivot Irrigator Track Maintenance, Vineyards and Orchards, Horse arenas and yards.